Post Classifieds
How to Celebrate Christmas as a Pastafarian
The traditionally Christian holiday of Christmas is celebrated by right and left-wingers alike, but for Pastafarians like myself, it can be difficult to know how to bring a festive spirit to the holiday season without undermining our beliefs in our great noodley overlord. In our tradition (circa 2005), every Friday is a religious holiday, but if we want to fit in with our many Christian colleagues, we've got to adopt some of their traditions as well. Here is a quick guide for fitting in this holiday season without betraying your pasta-related beliefs in the Flying Spaghetti Monster:
1. The "Christmas" Tree
In order to blend in with our Christian neighbors, we Pastafarians often adopt the same evergreen tree around the holiday season. While Christians top the tree with an angel or star, we Pastafarians adorn our trees with noodly representations of our Lord and Savior, the Flying Spaghetti Monster. I know that this seems strange, but it's just a part of our beliefs, and honestly, it fits in better than the non-perennial Jewish Menorah or Kwanzaa Kinara.
2. The Exchange of Gifts
In Pastafarian religion, the offer of gifts is usually seen as a sign of goodwill and transcendent of the time of year.  Generally speaking, Pastafarians give gifts when they feel the other party needs said gift, but because the traditions of the Christian season demand an exchange, it is perfectly reasonable for Pastafarians to join in and contribute. Make sure your gifts are logical and interesting for the other party. While it's great to give gifts for the sake of the season, it's even better if your gifts are relevant and necessary for the receiver. Spaghetti strainers and home-made marinara sauces are excellent gifts for traditional Pastafarians.
3. Lighting and Decorations
Most Pastafarians believe that decorating your home is not a function of the time of year, but rather a result of the connection you feel to the noodley great one. Even so, if all your neighbors are putting up lights, why not join in the fun? Pastafarian decorating – like Christmas decorating – usually involves an homage to our Lord and Savior, so putting up a creative design to honor the Great Noodley One is never a bad idea. It might even win you a decorative competition!
4. The Nativity Scene
It's pretty easy to adjust a traditionally Christian nativity scene to fit your Pastafarian beliefs. Just remove the infant Jesus figure and replace him with an al dente version of your favorite Italian delight. Most of your Christian friends won't even notice the change, and for those who ask, you get the opportunity to bear witness to your noodley savior!
5. The Christmas Meal
Ham or Turkey are normally the center of Christian Christmases , but as a Pastafarian, you know you've got to bring a few carbohydrates to this meal. If you feel that you must compromise, Turkey Spaghetti or Ham and Pasta Soup would both be great middle grounds. That way, you're including your noodley lord as well as the traditional meats of the season.
If you've got your own Pastafarian traditions for the Holidays, let me know about them in the comments below, and in the mean time, may the Great Noodley One be with you!
Discuss This Article
More Uloop Entertainment Articles
UNIVERSITY OF TENNESSEE HOUSING LISTINGS
See all UNIVERSITY OF TENNESSEE Housing Listings
UNIVERSITY OF TENNESSEE Housing Listings
GET TOP STORIES DELIVERED WEEKLY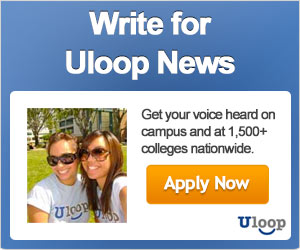 TOP COLLEGE NEWS