Post Classifieds
Top 10 Most Unique Gifts for Hunters this Holiday Season
1. Season Shot
Hunters know that the process of killing, dressing, and seasoning their food can be a big pain. Fortunately, "Season Shot" combines two of those steps. The ammunition goes into your kill and internally seasons the meat, dissolving on impact.
2. "Buck" Shitz Toilet Paper
When you just gotta go…well, you know. This printed toilet paper is just what any good hunter needs when nature calls.
3. Buck, The Animated Trophy
You remember those animated wall-mounted bass? Billy Big Mouth or something like that…well, there's one for deer too. Not surprisingly, it is programmed to sing Toby Keith.
http://youtu.be/34i6Q-OjwXw
4. Twelve Gauge Shot Glasses
Nothing goes better with a long morning hunt than a few shots of strong drink. These shot glasses are the perfect thing for hunters who are also drinkers.
5. Crayon Bandoleer for the Kids
The earlier that kids get used to quickly slipping those crayons in and out of their ammo belt, the earlier they'll go full Rambo. After all, what kind of gift-giver wouldn't want to think of the children?
6. A Bigger Gun
What does every hunter want? A big gun. What does every hunter with a big gun want? The biggest F*cking gun money can buy! True, this bad boy might just wipe all prey into oblivion, but it's going to be a helluva lot of fun while it lasts!
7. A Bigger Gun…for the Kids
Once again, don't forget about the children. There's no better time than this holiday season for the kids to get used to a big gun, but remember, safety first! Don't neglect to throw in a good pair of ear covers.
8. Axe Sling (Also Good for Zombie Killers)
While running through the forest with a big gun is great, smart hunters always have a backup plan. An axe is a great short-range weapon, and having a good holster is equally important. This sling lets hunters stay mobile with their backup weapon securely strapped to their back.
9. A Trampoline
Apparently deer are drawn to trampolines…at least, that's what the Internet taught me…
10. A Baby Deer
There's no better treat for a hunter than getting to raise, love, and then eventually kill his own deer. Then again, this gift might just make your hunter friends decide to move on and get a new, less violent hobby. If so, they and their wives will thank you as hunting is quite an expensive hobby.
Discuss This Article
More Uloop Sports Articles
UNIVERSITY OF TENNESSEE HOUSING LISTINGS
See all UNIVERSITY OF TENNESSEE Housing Listings
UNIVERSITY OF TENNESSEE Housing Listings
GET TOP STORIES DELIVERED WEEKLY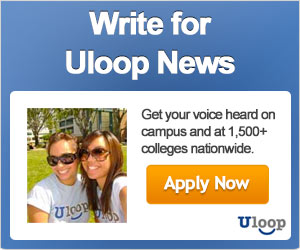 TOP COLLEGE NEWS